Wander Designs collaborates with hand-selected artists from around the world to create functional textiles, ranging from window treatments to furniture and lighting.
Each fiber installation has its own unique personality and identity to complement each space.
I work with fiber artists from around the globe.
Sarah Neubert for Wander Designs in Collaboration with Miranda Bennett Studio created a multi-use belt and curtain tie-back.
Every piece is one-of-a-kind and created from MBS zero waste materials.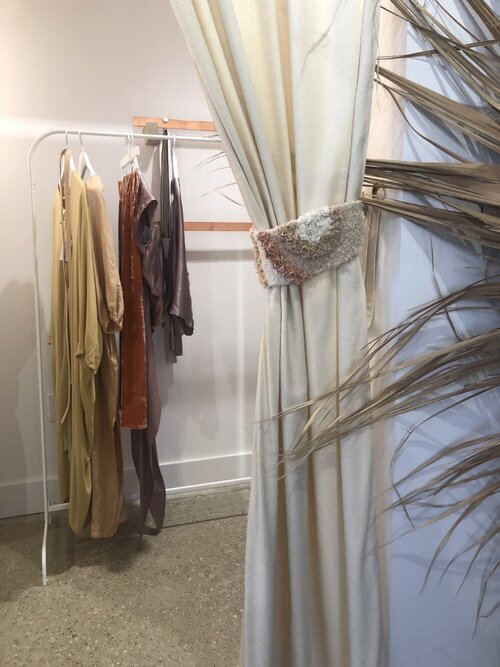 A collection of modern, plant-dyed apparel made in the USA